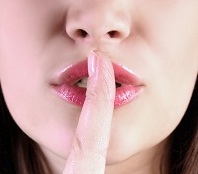 My TV is on the blink, which prompted a detour via certain electrical store on Saturday. It wasn't much help, mind you and I came away none the wiser. Have you found that people trying to sell you something often think it's good to talk. But, as a customer, we don't think that's really true, do we. If you want to sell to me it's better to listen first. Listening puts the other person—me in this case—centre stage and means you are more likely to learn a thing or two so that when it comes to your turn to speak, you say the right thing. Passionate though you might be about the technology, "step away from the soap box" could be wise words indeed.
So, it would seem that in this race to develop more to say (aka content) and be heard above the clamour, it's important to go quiet every now and then and establish a process of continual listening. Getting closer to your customers, deepening your understanding of them and gaining insight into their view point means you can:
Act on feedback to reduce churn and improve loyalty
Identify opportunities to upgrade or sell more to a client
Root out inefficiency and minimise tasks that don't enhance customer value
Spot advocates who'll share their positive experiences with others and build your reputation

The rewards are huge.
Gathering customer insight: tools of the trade
There are three approaches we can take to gather insight and lots of tools in the kit bag:
Observation
The database holds a wealth of purchasing information that you can analyse to uncover patterns of behaviours


Direct engagement
Running roundtable events and focus groups can be incredibly revealing
Don't underestimate that often forgotten source of insight: the customer case study interview
Relationship surveys with your key accounts will analyse the health of that relationship; transactional surveys will identify process steps that drive loyalty or dissatisfaction at various touchpoints


The opinions of others
Sales and other front-line staff, your channel partners all have a view. Capture this in workshops and in feedback forms.
Keep the insight coming: don't let the trail go cold
No one wants to think they are talking to the void; let your contributors know you've heard them. And when you have progress to report, share the success. It'll make it easier to get them talking next time and help you make sure that all the content you generate doesn't fall on deaf ears.
https://hn-marketing.co.uk/wp-content/uploads/2012/10/small-face1.jpg
174
198
Carey
https://hn-marketing.co.uk/wp-content/uploads/2015/10/HN-site-logo.jpg
Carey
2012-10-02 02:13:12
2017-04-25 15:51:19
Two ears; one mouth. Use in that ratio