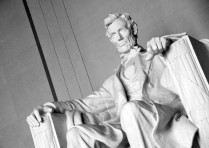 So much of the content written today must be succinct. Blogs, eDMs, social media posts — their length is measured in hundreds, not thousands, of words. It can be a challenge to boil something complex down to a few hundred compelling words — but if Abraham Lincoln could summarise his view of the American Civil War in just 270, then writing succinctly should be possible!
That speech, given by Lincoln on 19 November 1863 at the dedication of the Soldiers' National Cemetery in Gettysburg, is considered one of the greatest in history. His remarks were supposed to be secondary to the main oration by former congressman Edward Everett. But it's Lincoln's 270 words that are remembered today as the Gettysburg Address, not Everett's 13,000.
Impressed by Lincoln's concise speech, Everett wrote to him: "I should be glad if I could flatter myself that I came as near to the central idea of the occasion, in two hours, as you did in two minutes."
It's that ability to capture the central idea in the fewest and clearest words possible that made Lincoln's words so powerful that day, and so memorable since. He used plain, crisp, familiar vocabulary — around two-thirds of the words have only one syllable. But he also knew when to vary his style: using, for example, repetitive triplets to add weight and memorability to key concepts — one of which, "government of the people, by the people, for the people", even forms part of the current French Constitution.
Perhaps the only mistake Lincoln made during his speech was when he said: "The world will little note, nor long remember what we say here…"
What do you think? How do you try and make your writing as succinct as possible? Share your ideas and strategies with us on Twitter, LinkedIn, or just by leaving a comment on this blog.
https://hn-marketing.co.uk/wp-content/uploads/2015/10/iStock_000014090456Medium-209x148.jpg
148
209
Denise
https://hn-marketing.co.uk/wp-content/uploads/2015/10/HN-site-logo.jpg
Denise
2015-08-10 07:01:01
2016-06-10 12:40:02
Writing succinctly – lessons from 1863