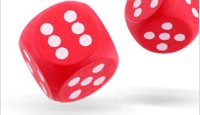 It's an old joke that 78% of all statistics are made up. In fact, when it comes to marketing claims, statistical analysis can be a powerful tool – as long as you maintain accuracy by understanding and substantiating your figures. Here are five recommendations to help you maximise your impact with numbers and validate your marketing claims.
Ensure just cause
Analysing the right sample group means you can prove pretty much anything you want – children with bigger feet are better spellers; and you are twice as likely to choke on a cherry stone if you read a weekend newspaper. Sometimes, these statements have credible explanations — children with bigger feet could well be older than their classmates – but the relationship between cherry stones and newspapers is a prime example of relationship and causality being abused. It's more likely that it's pure chance.
Keep it legal, decent and honest
It's easy to understand how beguiling statistics can be to an enthusiastic marketing team – '8 out of 10 cats prefer Whiskas' remains one of the nation's best-remembered marketing slogans. Unfortunately, it wasn't true and fell foul of tighter advertising regulations. Its replacement '8 out of 10 owners who expressed a preference said that their cats preferred Whiskas' didn't have the same impact and was soon dropped.
Be precise
Consistently confused in the media, the difference between percentages and percentage points is significant. To use a prime example: in December 2008, UK interest rates fell from 3% to 2%. In much of the media, this was referred to as a drop of 1%, but this is wrong; it's actually a drop of 1 percentage point.
Don't underestimate your audience
UK TV screens are often filled with adverts from supermarkets battling for cash-strapped consumers. When Asda (part of Walmart) chose to quote analysis of its prices by a third party, Tesco responded with its own calculations based on 200,000 actual customers. Unsurprisingly, each method favours the particular advertiser. The public is increasingly sceptical of marketing claims with a quasi-statistical basis, but this can work to your advantage. You can boost your credibility by publishing substantiated data, stating the sample size and the method of data collection.
Communicate your results effectively
Using graphs and charts is a great way to get your results across clearly and powerfully, but it's just as important not to mislead. Show the units of measurement, cite sources and, while a little creativity can emphasis your point, don't overdo it.
What do you think? Do statistics help inform your buying choices or do you prefer a storytelling approach? Let us know in the comments box or through Twitter or LinkedIn.
https://hn-marketing.co.uk/wp-content/uploads/2015/11/dice-200x115.jpg
115
200
Catherine
https://hn-marketing.co.uk/wp-content/uploads/2015/10/HN-site-logo.jpg
Catherine
2016-07-12 11:16:25
2016-07-12 12:22:20
Maximising your impact with numbers: marketing claims