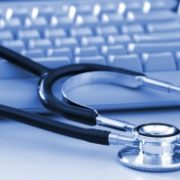 Catherine | Copy editor
Troubleshoot problem copy
An engineer who yearned to also study English, Catherine applies a technician's approach to creative problems. This methodical "there must be an answer" approach helps her to make the most unruly copy beautiful, occasionally resulting in an extreme makeover.
The power of healing
We're not dissing Catherine's writing skills, but show her a blank page and she will go cold and clammy for a moment. Give her a troublesome piece of copy however, and she's diagnosed the problem and is halfway towards a cure before you can ask her what might be up with it.
She's also a pretty good surgeon who can cut down wordy prose, often to precisely the required word count, and summarise complex thoughts and ideas in less than 140 characters.
This superhero loves music
Like many techy types, Catherine is drawn to music and can often be found playing the piano, strumming the guitar, singing in an adult choir, playing in a folk band or teaching herself the penny whistle.
Her second love is gardening, and spring/summer evenings are spent in the greenhouse, belting out a tune of course, to the delight of all her neighbours.