Customer insight
How should you come across to make the best first impression? How do you make sure that the people you reach out to are going to be interested in what you have to say? How can you gain more influence with your customers? These are not the murmurings of the paranoid, but questions every marketer and sales person needs to address.
The answer is with customer insight.
By investing the energy in getting to know your audience, their challenges and their preferences, you can be more supportive and, consequently, more influential in their decision-making.
Better inform your content strategy
At HN we work with you to establish robust communication channels so you can gather insight from across your organisation and beyond. This might involve connecting you with our analytics partner so you can investigate how your audience is engaged with your website, or conducting primary research to get to the qualitative information you need.
We'll interview your sales people, run focus groups with your customers and help you pull it all together in a workshop. We'd typically capture the output from these sessions in a messaging platform and a differentiated value proposition; these come in all shapes and sizes according to your specific needs.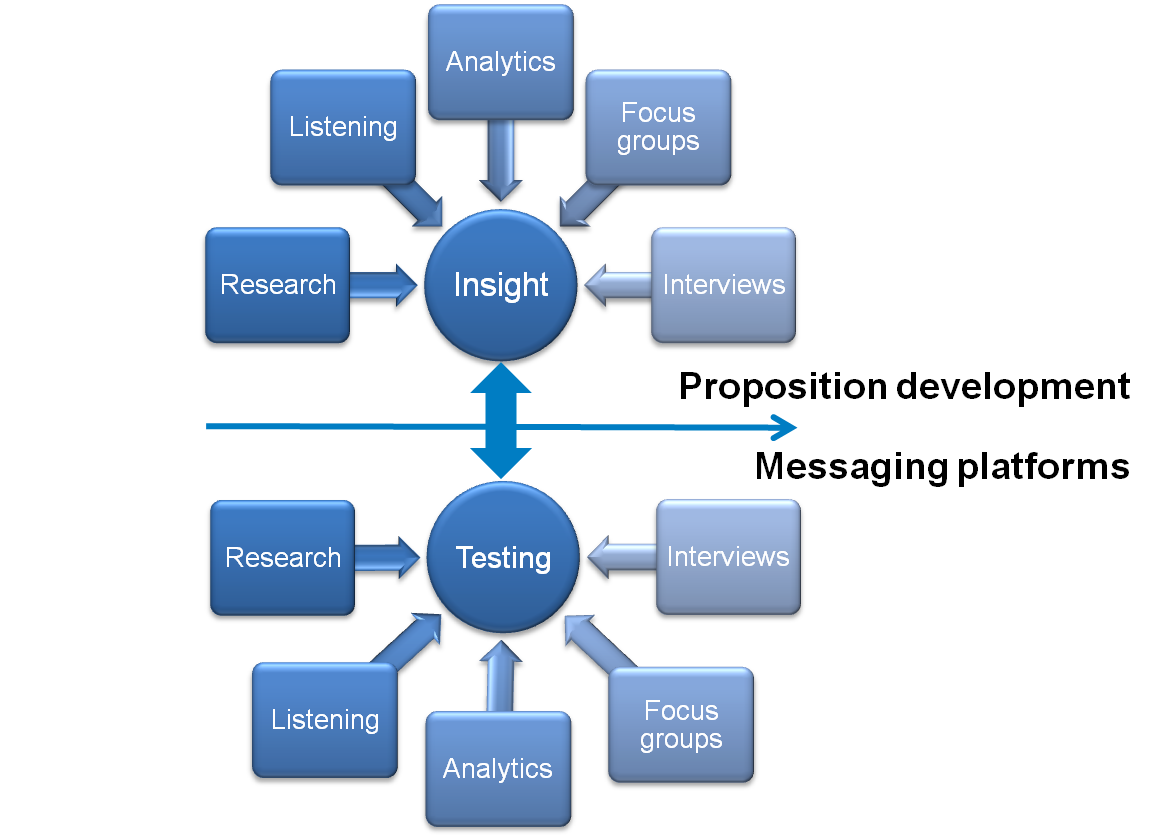 Test and test again
Once we've built the messaging, based on solid customer insight, it's wise to make sure it stands up to scrutiny. We'll help you to check and balance the platform that all your future communications will be built upon. So you can be confident of achieving alignment with your customers' needs.
Putting insight into practice
The thing with insight is that it has no value if you keep it locked away. It needs to inform your content strategy, your sales strategy, the way you engage with your customers and prospects.
The first step is sharing the output with your colleagues and external agencies who can make it work for you. Sales enablement tools are an obvious way to spread the word and make sure everyone is pulling in the same direction. We'll also help you build your new-found insight into your content strategy and thought leadership programme, as well as run workshops and training sessions to bring everyone up to speed.