HN Strategy.

Your guide through the marketing communications minefield
Technology decision-makers are better informed than ever before and reputedly a sceptical bunch. Reaching and influencing them takes intelligence and the art of persuasion. The right message — grounded in customer insight, conveyed consistently and aligned with your selling process — will help you engage and persuade your audience.
We can help you build firm strategic foundations for your marketing communications that will help you foster profitable relationships with your customers, prospects and employees.
Turning strategic direction into marketing messages
We think that the marketing communications strategy process should begin with creating a 'messaging strategy' — determining consistent themes or fundamental selling points that will inform your marketing materials, whether at a corporate, line-of-business or campaign level. At HN, we work with our clients to develop clear messaging and propositions, built on customer insight, to ensure consistent communications to their market.
It's equally important to build awareness of your proposition in the people who'll be selling your products and services, whether employees or channel partners. And to equip them to sell your solutions. That's why we provide support with sales enablement.
Alignment with the selling and buying process
It's fundamental to consider how your marketing communications will support the buying process and its decision-making stages. A clear content strategy — how you convey your messages via the various channels and deliverables available — can help you get the most out of your budget.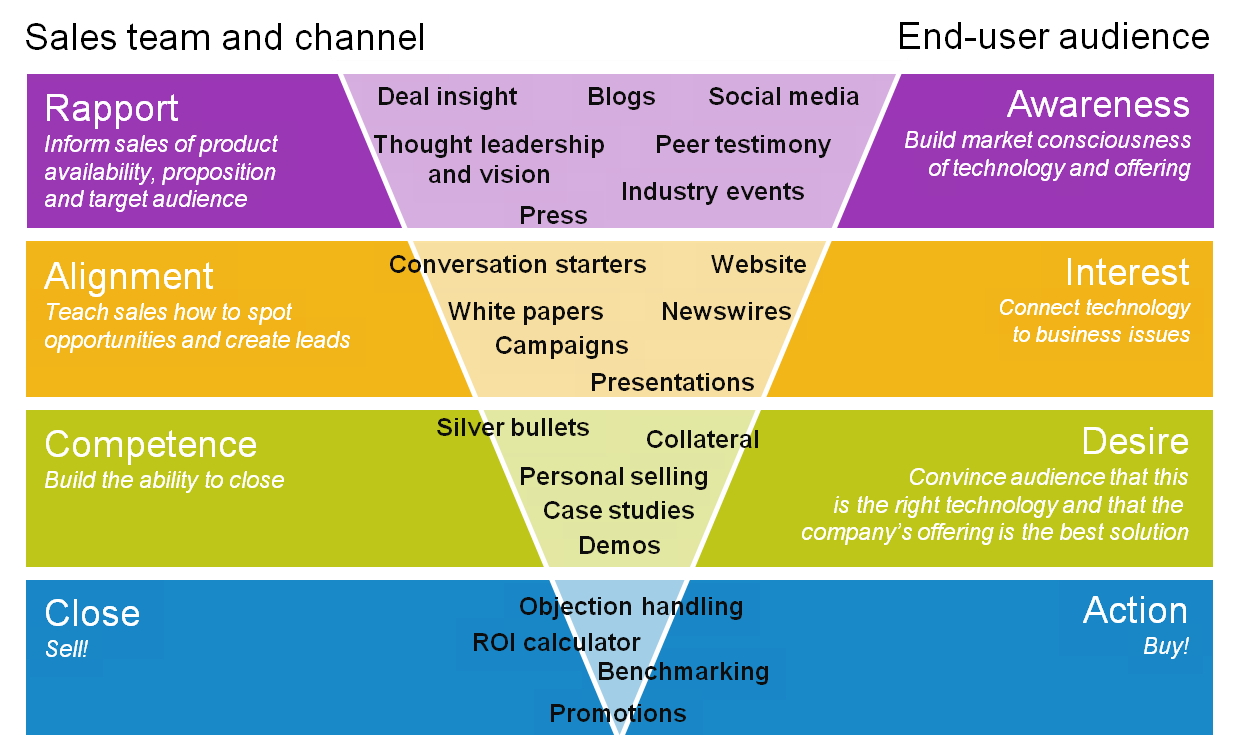 Think of us for:

Campaign and programme planning
Content strategy
Creative concepts
Customer insight
Customer reference programmes
Elevator pitches

Focus groups and workshops
Information design
Integrated campaigns
Messaging
Proposition development
Sales and channel primers
Sales tools and coaching materials