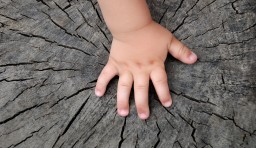 You may have noticed that marketing collateral is taking on a much more conversational tone these days. And case studies are no exception — whereas they used to have a rigid structure, they are now presented in a multitude of formats and styles. One of the most popular is that of a story.
Children's stories are written to capture the imagination or engage them through topics they understand and relate to. Think of a wildly popular children's book such as The Gruffalo — children relate to the little mouse, enjoy its adventure through the wood, and feel genuine relief as it outwits its adversaries!
As we grow up, stories continue to inspire us. So when you embark on your next case study, why not use storytelling to ensure your readers engage and empathise with the subject, and inspire them to read on?
1. Take your audience on a journey. Set the scene with events leading up to the project such as an untimely phone call, an interrupted dinner or sudden spike in support calls.
2. Humanise your story whenever possible. Don't just write about solutions and services, but talk about the benefit your solution or service has delivered to an individual, team or community.
3. Be honest about the implementation experience — don't pretend everything went perfectly if it didn't. People will relate more closely to projects that encountered teething problems but received expert service and support.
Remember, customers generally don't just buy products; they buy into you, your team, your company, your service.
Have you experienced the challenge of turning case studies into stories? Why not tell us all about it?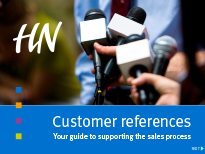 Download our ebook:
'Your guide to supporting the sales process with an effective customer reference programme'



https://hn-marketing.co.uk/wp-content/uploads/2015/10/shutterstock_14079295-256x148.jpg
148
256
Su
https://hn-marketing.co.uk/wp-content/uploads/2015/10/HN-site-logo.jpg
Su
2014-02-18 09:53:18
2016-01-04 13:39:34
Your case studies — do they read like The Gruffalo?