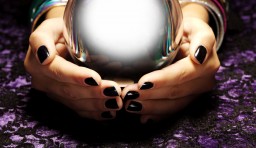 Back at the start of 2014, we ran a series of predictions on how the world of B2B marketing would evolve over the coming year. For the most part, we're pleased to say, our instincts were right on the money — particularly when it came to adapting your content for multiple devices, as 2014 was the first year that more people viewed the internet on a mobile device than a desktop PC. So this year, we thought we'd dust off the old crystal ball and give you our 2015 marketing predictions for the B2B world.
Prediction 1: Wearable technology is set to take off
Of all the technological innovations due this year, wearable technology is one of the most hotly-anticipated by tech geeks and marketers alike. With Google releasing a new model of their Google Glass design and both Apple Watch and Facebook Oculus Rift on the horizon, 2015 looks like it could be the year wearables enter the mainstream.
What does this mean for marketers?
Wearables could represent a whole new channel for marketers to use. They could provide opportunities for audio marketing, or be a valuable source of data into consumer habits. Marketers would be well-advised to keep a close eye on the potential of wearable tech; we know we will be.
Prediction 2: Social media advertising is becoming more intelligent
Although social media will always be about connecting with customers, recently we've seen leading social media platforms make an effort to overhaul their advertising platforms. In the last year Facebook, Twitter and LinkedIn have all developed more intricate advertising tools, and similar features are coming to both Instagram and Pinterest in future.
What does this mean for marketers?
Smart marketers will be creating content that can be easily repurposed for all the major social media platforms. You may also want to revisit your social media strategy to see if new advertising tools can be turned to your advantage.
Prediction 3: Writing matters more than ever
Videos are now used by 70% of marketers and with Instagram, webinars and infographics all on the rise this prediction could seem a little strange. But at HN, we reckon that written copy is going to pay a more important role this coming year than ever before. After all, in the B2B world the need for in-depth information hasn't gone away. But your copy now has to compete with a barrage of visual content for your audience's attention.
What does this mean for marketers?
Your written copy will have to work harder to grab the reader's interest. Using tweets, blogs or LinkedIn posts to grab the reader and interest them in your longer content could be a good tactic.
Prediction 4: It's worth investing in online ads
Last year in the UK, companies spent a staggering £5.5bn on digital ads and mobile ad spend in particular is experiencing a massive spike . The reason? People are spending more time online than ever before — almost four hours for your average Briton nowadays.
What does it mean for marketers?
Any ads you do put out are going to be seen by a huge audience — which means that they need to be top-notch. Insightful, thoughtful ads that intrigue the reader are the order of the day; avoid in-your-face advertising that people will reject as spam at all costs. Visual content could play a big role in creating adverts that really wow your audience.
Prediction 5: 1-to-1 interaction will become key
Getting to know your prospects on a 1-to-1 basis is the ideal goal for any sales team, but achieving it is becoming harder and harder — 40% of people in this recent survey don't want to share any of their personal data with businesses.
What it means for marketers
Make no mistake – it's a real challenge to get enough data to run a truly personalised marketing campaign. If your customers don't want to share their data, then you might have to get a bit more creative with the data you do have available to you. Web browsing patterns, user statistics, dwell time – all of these can be used to glean insight into your customers. And given that personalised email subject lines are 22% more likely to be opened by recipients, this sort of activity could be just the ticket to unlock those face-to-face meetings that your sales team need.
Whatever 2015 brings, it's sure to be an exciting time for marketers – especially in the B2B sphere. Do any of our predictions resonate with your plans for the year? Do you have any predictions of your own to share? If so we'd love to hear from you — leave a comment, find us on Twitter or drop us a line at LinkedIn.
https://hn-marketing.co.uk/wp-content/uploads/2015/10/iStock_000018007712Medium-256x148.jpg
148
256
Carey
https://hn-marketing.co.uk/wp-content/uploads/2015/10/HN-site-logo.jpg
Carey
2015-01-06 11:01:43
2015-11-03 16:24:14
Pulling out the crystal ball: HN's 2015 marketing predictions