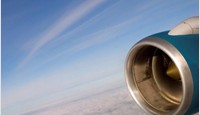 The Internet is arguably the best — and certainly the most accessible — source of personal and business information. But unless we know exactly what we're looking for, we rely on search engines to help us find that needle in a haystack. That's why many companies (especially those in the IT sector) have web infrastructure in place designed to ready their content for the web.
The popular PDF format is ideal for sharing your valuable content — almost anyone, on any computer system, can open a PDF file. And it's a great way to ensure your content always looks good and prints properly. But, while most leading search engines can now read and index the content of a PDF, there are still steps you can take to optimise your PDFs for the search engines.
Make sure your PDFs are text based. Some PDF programs simply convert text into a large image, which the search engines cannot read. Instead, create the PDF file using a text-based editor like Microsoft Word or Adobe Acrobat — it will look better too.
Optimise your PDF copy using the same search engine optimisation (SEO) techniques you'd use for your web copy. Use specific keywords wherever you can — in headings and subheads, throughout the body text, in the table of contents and in alt text for images. And use the title as a header or footer throughout the document.
Complete the document properties to prevent search engines from yielding untitled PDF files — making it difficult for visitors to tell if this file is useful to them. If you didn't add them before saving as a PDF, you can use Adobe Acrobat instead. Add metadata properties at the same time to avoid indexers mislabelling your valuable content.
Optimise the links to the PDF. For a PDF file to be indexed, the search engine must be able to find it. The links to the PDF files should be on a web page that is frequently 'spidered' by search engines, not hidden deep in your website.
Build links into your PDF — search engines do recognise these links. So make sure these important hyperlinked words give them, and your visitors, useful information about the content of the page you're linking to. You'll also give readers an easy way to click back to your website where you can influence them further.
Have you tried optimising your PDFs for the web? Did it drive more traffic to your website? Get in touch on Twitter, LinkedIn or in the comments section and let us know what you think.
https://hn-marketing.co.uk/wp-content/uploads/2015/10/search-engine-200x115.jpg
115
200
Catherine
https://hn-marketing.co.uk/wp-content/uploads/2015/10/HN-site-logo.jpg
Catherine
2016-05-03 09:43:43
2016-06-10 13:04:06
Five tips for optimising PDFs for search engines