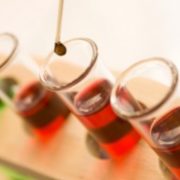 Carey | Consultant
Conjure up awesome, magnetic solutions
Carey's mission is to take clients' problems and come up with creative, innovative solutions. .. plus a few tried-and-tested ones from her spell book.
Carey is also HN's founding owner, and has been feeding curious minds since 1993.
The power of Alchemy
When Carey was a superhero in the making, she was the kid who wanted to be Mary in the school play… and Joseph, baby Jesus, the Angel Gabriel, the kings, shepherds and even the sheep.
As she grew up, she learnt that actually, you can do everything — you just need to know the right people.
At HN, Carey brings together incredible talent, throws in a can-do attitude and a generous cup of fun, all resulting in a magical formula for success.
This superhero eats nuts
It's hard work casting spells, so Carey's perfect fuel offers protein, fibre and energy in a handy, snack-sized format. It's fair to say, she's nuts about nuts.