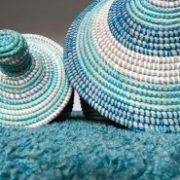 Denise | Writer
Turn marketing messages into inspiring stories brimming with warmth and humour
A languages grad from Oxford, with a love of technology and IT, Denise can turn the utilitarian design or concept into a thing of great beauty.
The power of story charmer
Denise uses her 20-20 vision to spot stories that mere mortals would trample underfoot. However shy that story is, she'll coax it out from wherever it's hiding, so all the world can admire its beauty.
This superhero owns a vineyard and keeps chickens
We think Denise's stunning surroundings help to inspire her storytelling. In fact, we think we've just found the venue for our next team-building event.