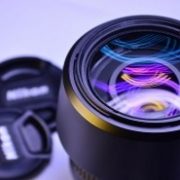 Jon | Writer
Write copy to wake you up, shake you up, and give you a friendly slap around the chops
Jon bounded into HN a few years ago brandishing an impeccable understanding of the English language, and boundless enthusiasm for writing — or quill-driving, as he calls it.
He also has the kind of social media knowledge you'd associate with a tech-savvy millennial, and helps people to communicate in ways they never thought possible.
The power of teleportation
Jon has this amazing ability to be running a social media campaign at HN HQ while simultaneously managing a video shoot in the states.
This ability for him to pop up wherever he's needed suggests he either knows something we don't about quantum physics, or he is a modern-day incarnation of Whack-a-Mole. Please don't whack him on the head though, we really need him.
This superhero feels at home in the Alps
…Even his favourite food is pain au chocolat. But you won't find him on skis — they're so 1990s. Jon is to be found hurtling down the black runs on a snowboard.
It's fair to say Jon's a bit of an adventurer — he claims his work has been displayed on the roof of the O2, and we wouldn't be surprised if he'd popped up there to have a look.