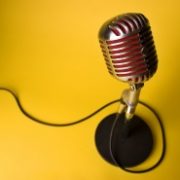 Mark – Head of Video
Produce slick, professional video content that stands out from the rest
Mark helps businesses deliver compelling video programmes, filmed in our own studios or out on location.
The power of silver tongue
A former, BBC radio presenter, Mark knows how to get the best out of subject matter experts, board members, c-level executives and video animators. Whoever he's talking to, he has a great ear for a story — and leaves the other person feeling great at the same time.
As Mark says, "Time is precious, but you can say a lot in 90 seconds."
This superhero loves to cook
This superhero loves to cook. Perhaps it's something to do with living so close to the Fat Duck, but Mark loves to cook and his dream would be to win Masterchef.
His favourite food is curry and his favourite place to be eating it would be down under — in Sydney.