Free Sales enablement e-mag
Successfully align your content with the sales team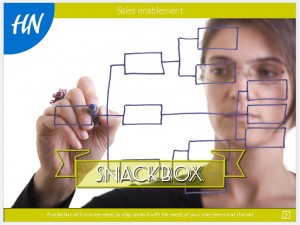 Creating a succinct and effective sales enablement strategy is a struggle that many content marketers face. Very often, sales teams fail to recognise the value that comes from good quality content and it goes to waste.
Thankfully for you, we've created an e-mag guide to steer you in the right direction towards bridging the gap and once again, becoming the trusted advisor to your sales team.
During this e-mag we will cover:
How to work on bridging the gap between sales and marketing;
How to get your sales team to engage with you sales enablement strategy and use the content you're producing;
What questions you should be asking of your sales team;
The importance of internal communications within an organisation.